Rotogravure printing press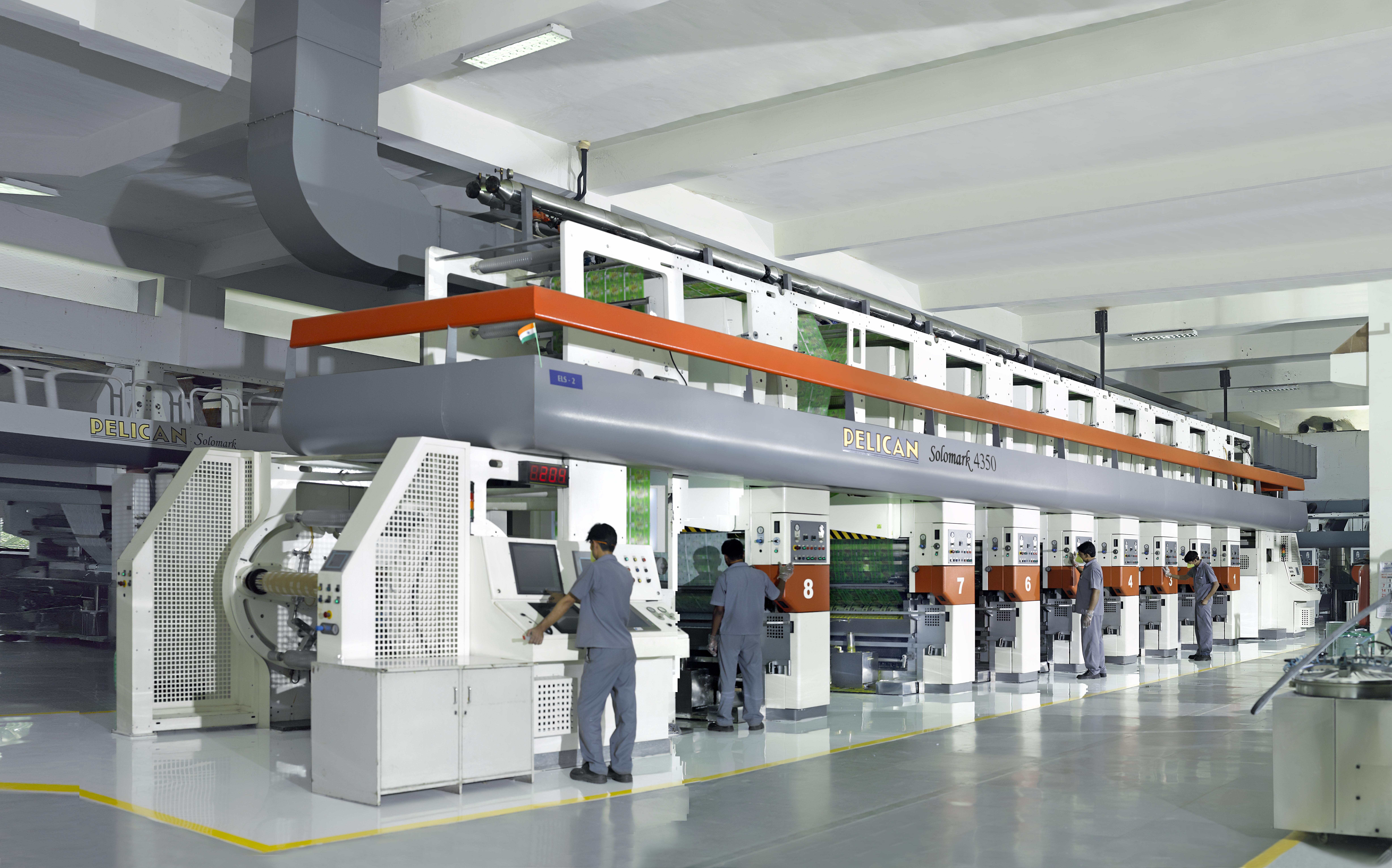 Sanraj have 3 (Three) Rotogravure Printing Presses out of them 2 (two) presses are with electronic line shaft (ELS) technology and 1 (one) press is with mechanical line shaft along with Servo technology. These presses have 8 color stations along with 1250 MM deckle size and maximum speed at 350 Mtrs / Minutes.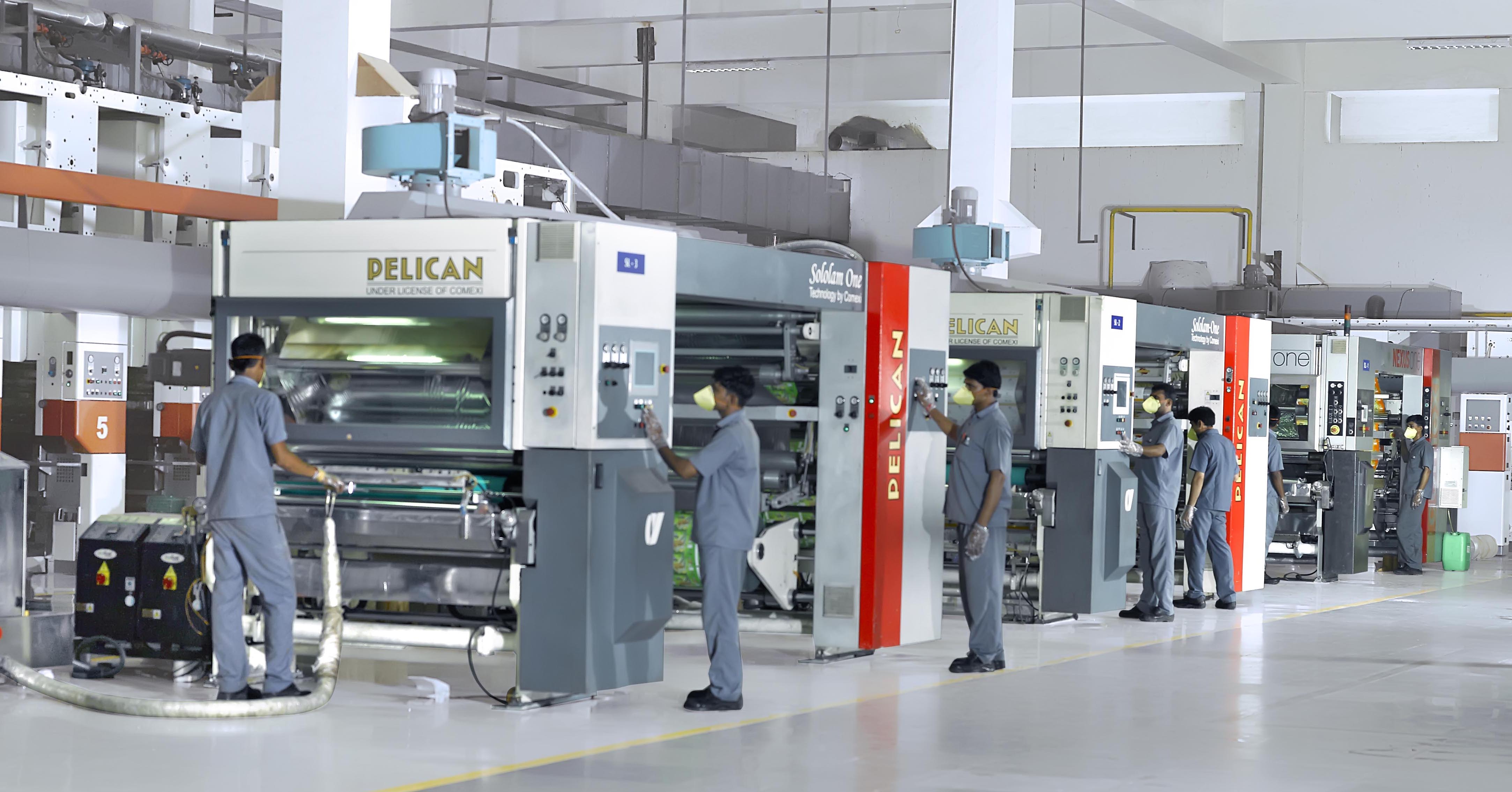 Sanraj have 3 Solvent Less Laminators along with deckle size of 1250 MM with the maximum speed of 350 mtrs per minute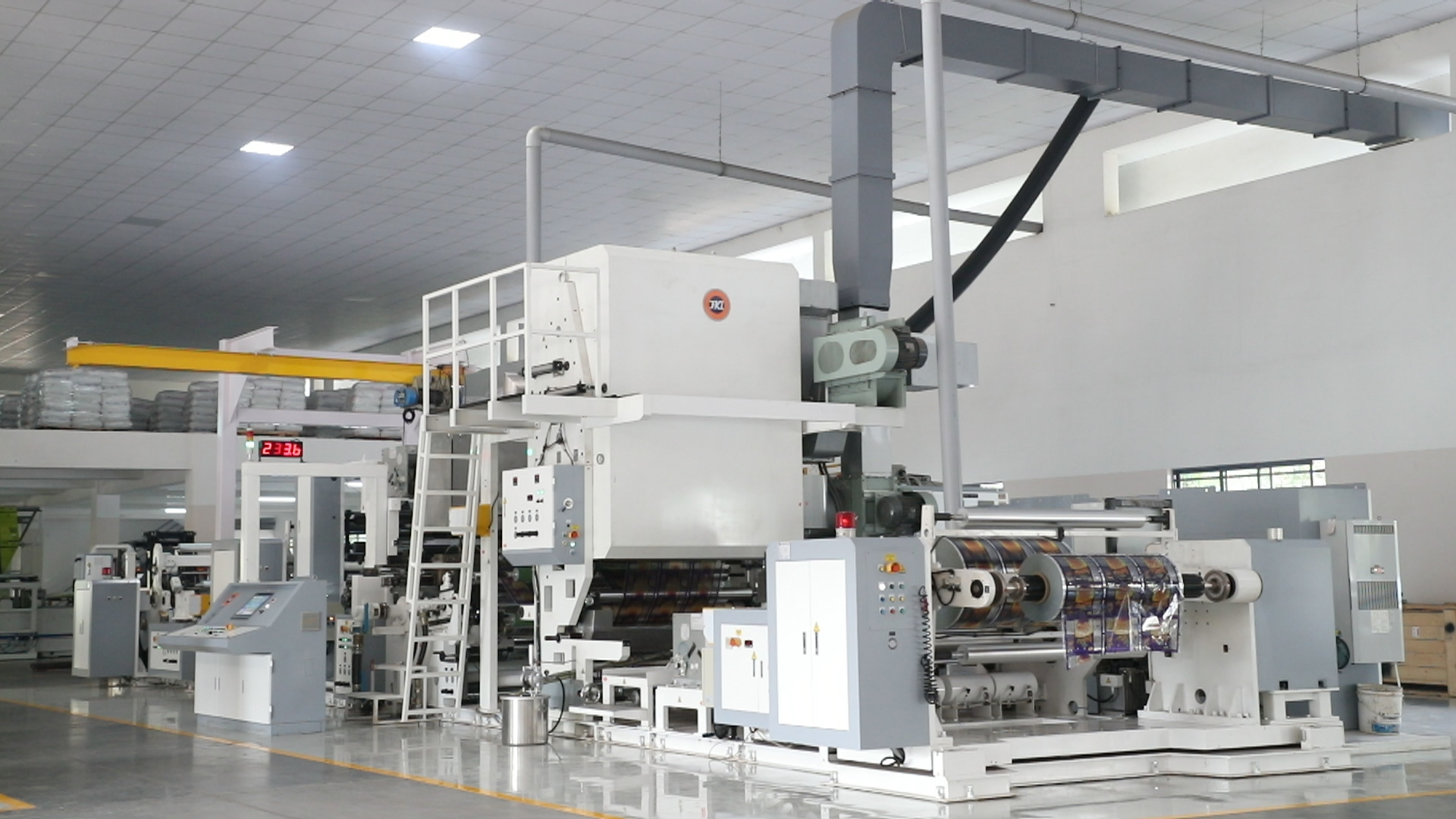 Sanraj has an imported multilayer co-extrusion lamination machine.
Extrusion laminator for Sack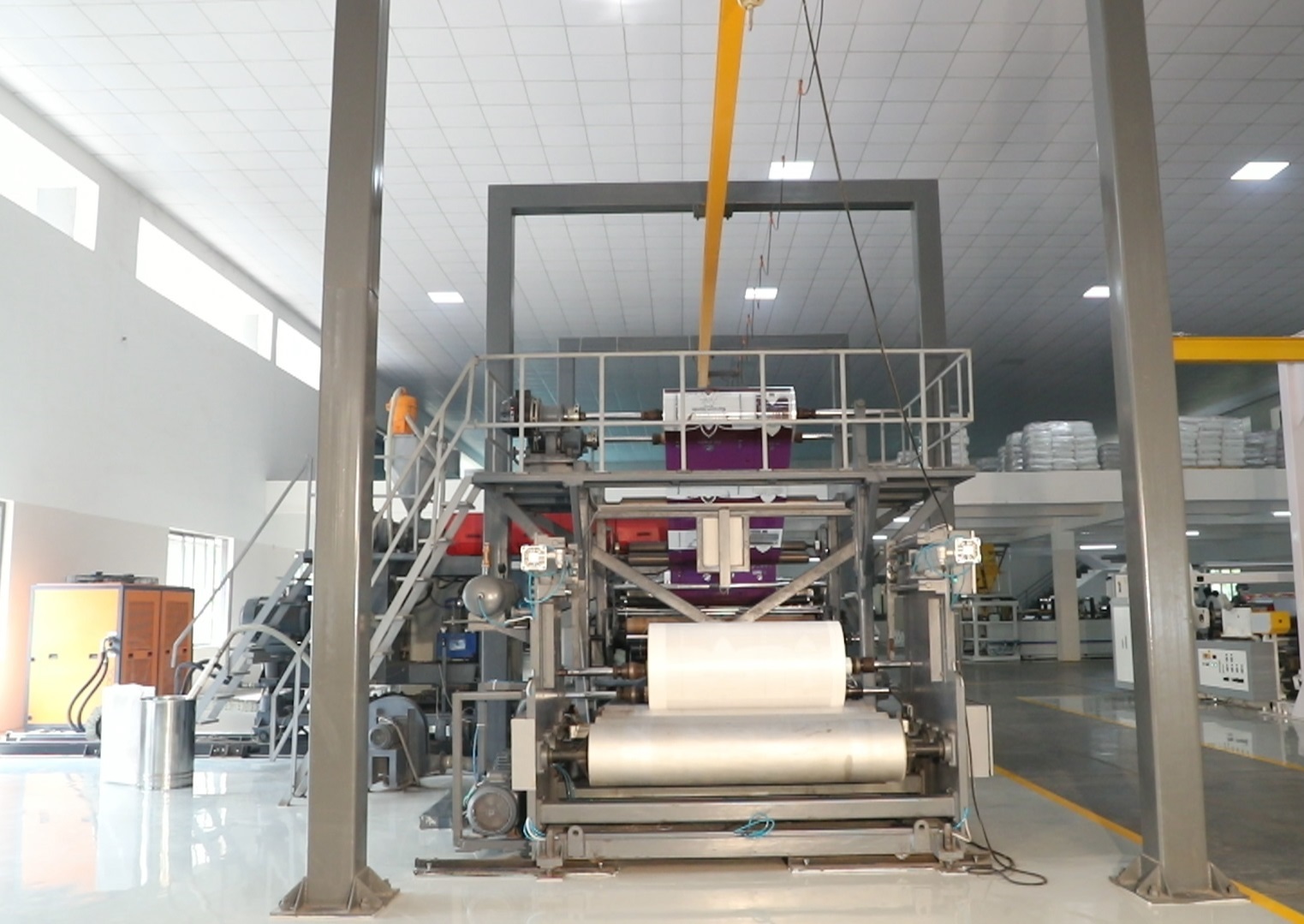 Sanraj have installed an extrusion lamination machine for sack manufacturing to fullfil the requiremnent of bulk packaging